If you're a regular reader of my blog, you'll know that I tend to stay away from cheese, but for certain circumstances and certain meals I will make an exception. A truly great tuna melt sandwich is one of those times. I've had a pretty stressful week, and I wanted something familiar, satisfying and comforting. Tuna melts speak to me of cozy days, puttering around your house, doing projects, and not worrying about much. It's stress relief in a sandwich.
There are a million different incarnations of a tuna melt, but there are three things that you cannot bend or flex on, incredible crusty bread, really good quality chunky tuna, and good quality melty cheese. From there you can either keep it simple and classic, or you could do what I do and go in a fancy direction. Today I decided to go for a Mediterranean feel with preserved lemons and capers, which add a bit of citrusy snap.
This sandwich was also improved by a loaf of fresh walnut sourdough that I just pulled out of the oven. I love using bread with big air bubbled in them, because when the cheese melts down into them it gets caramelized and crispy. The walnuts in the bread was also a subtle flavor addition, but something with rosemary would work very well here as well.
I also like to think about how to optimize for crunch as well and melty-ness. So I lightly toast the bread, then I add a layer of cheese and melt that, then the tuna and last layer of cheese, which goes in for the final broil. What you get from this slightly higher maintenance assembly is maximally crunchy bread paired with optimized melted cheese. Maybe I'm over-thinking my tuna melts, but a lot of folks spend time thinking about the Kardashians, so get off my back.
Another incarnation of tuna melts I enjoy is a goat cheese base, then perfect tomato, tuna mixed with fresh oregano, and then topped with grated cheddar. I can't make this tuna melt until August when the really good tomatoes come back. That's a life goal, have a perfect tuna melt for every season. Watch this space for Spring 2017 tuna melt, and in the meantime enjoy the perfect cozy Winter sandwich.
Tuna Melts on Walnut Sourdough with Preserved Lemon and Capers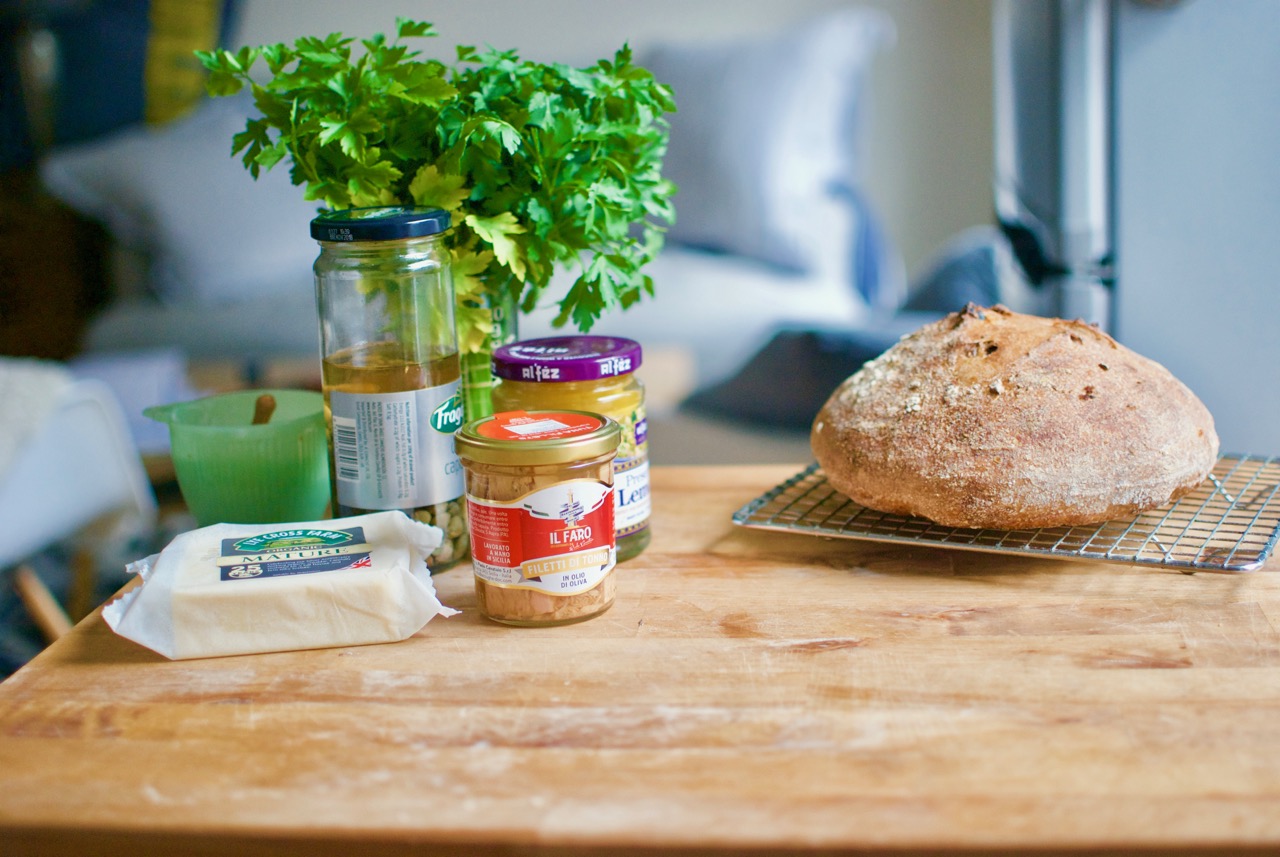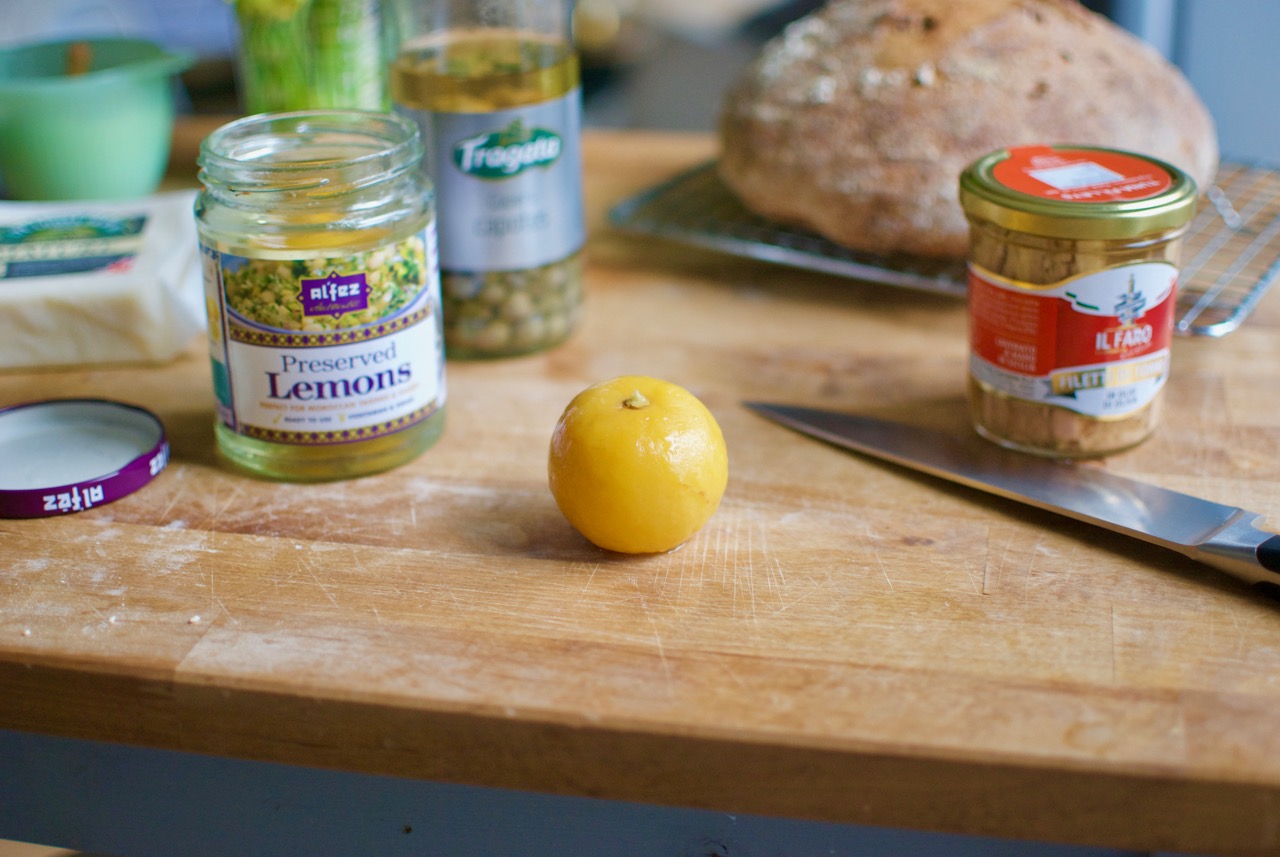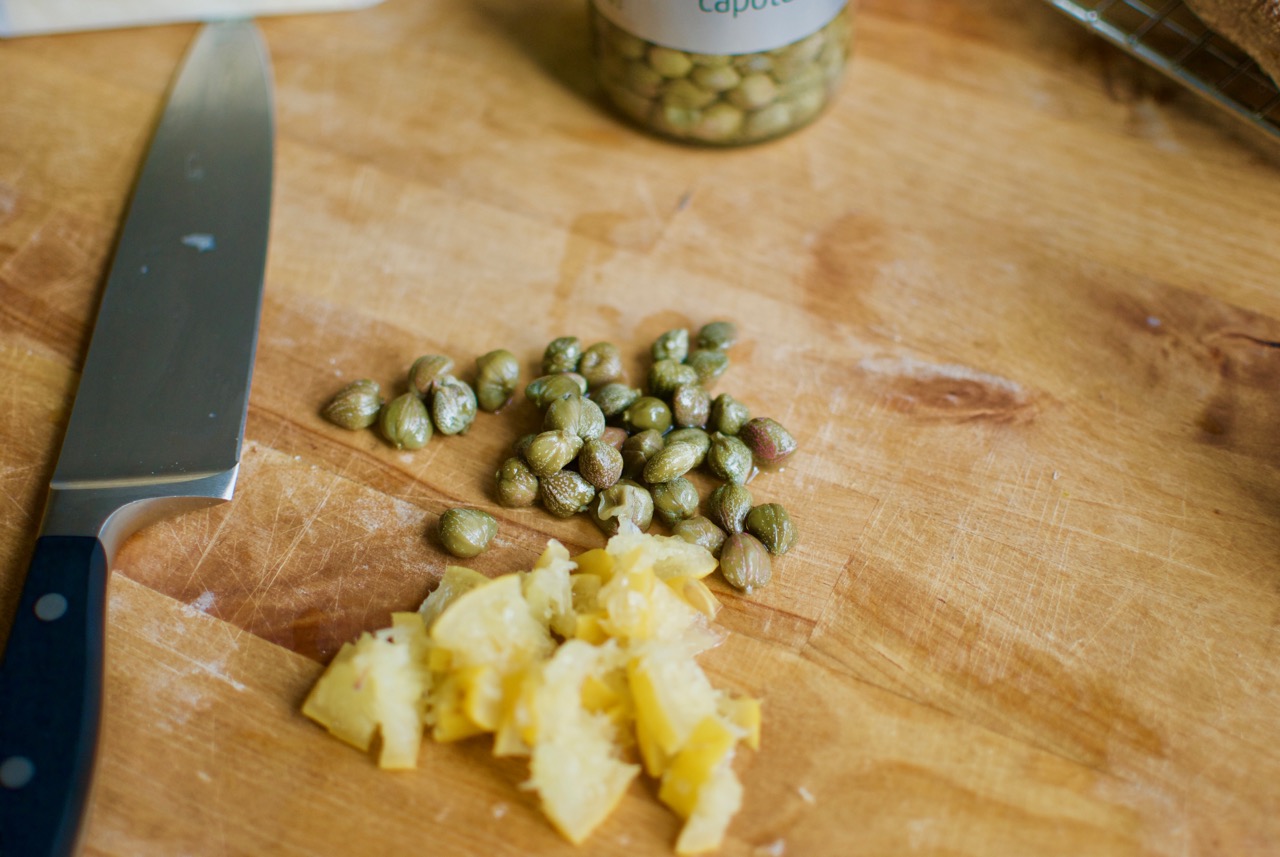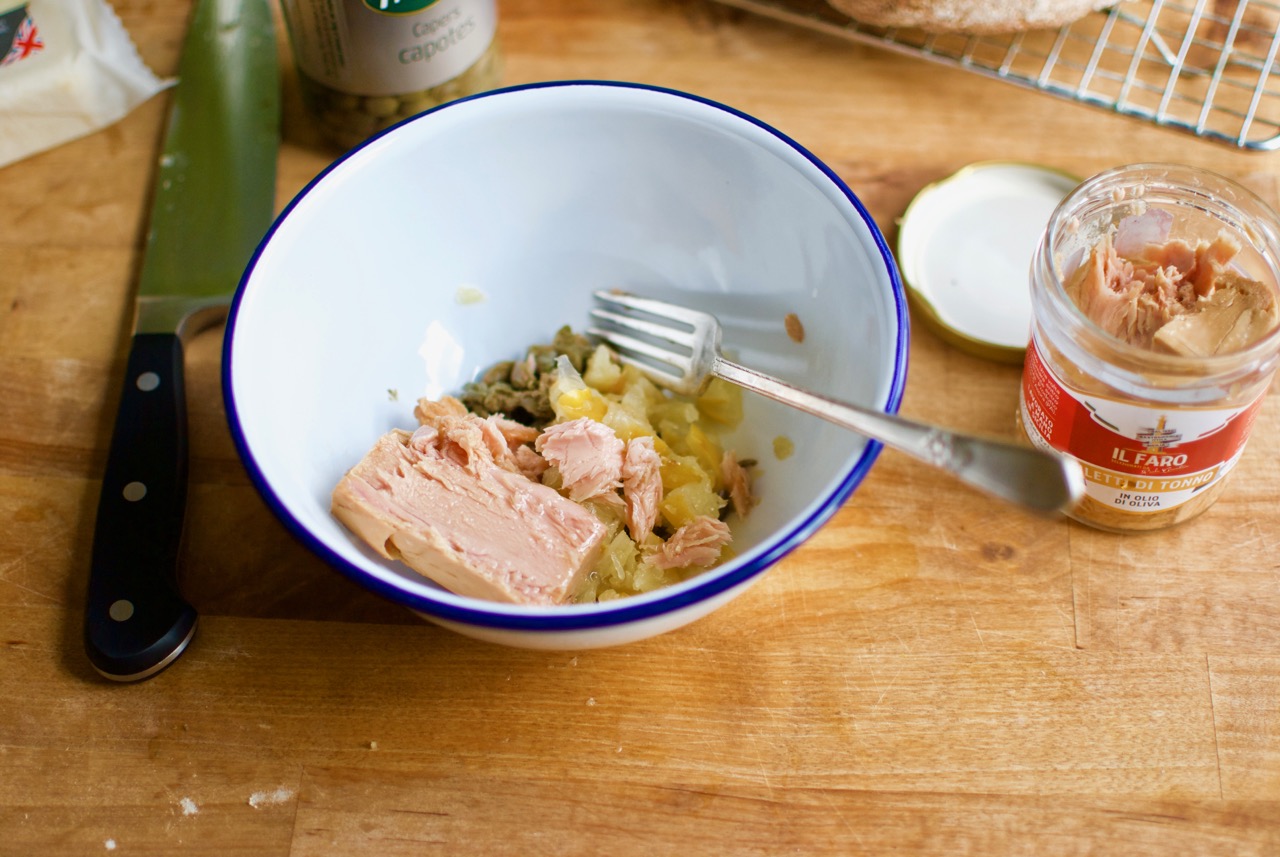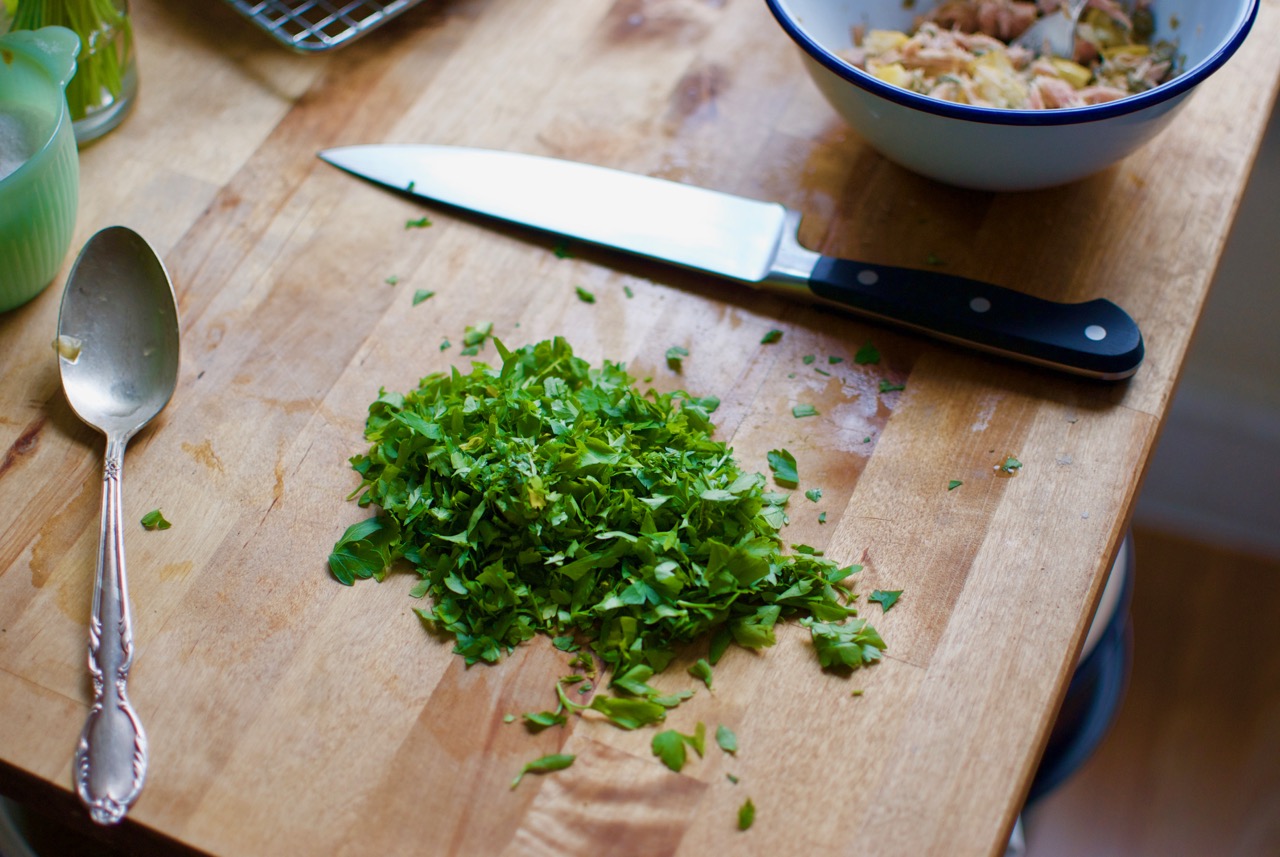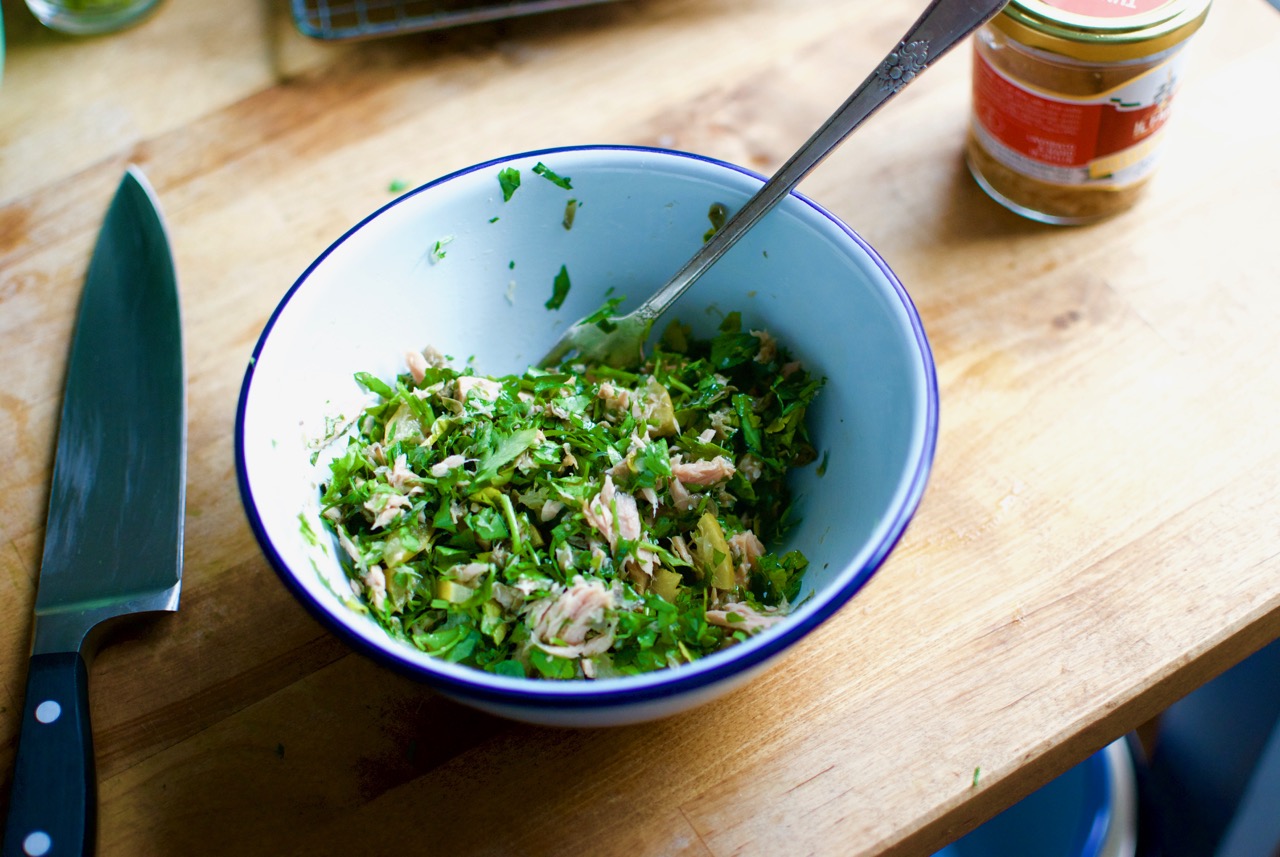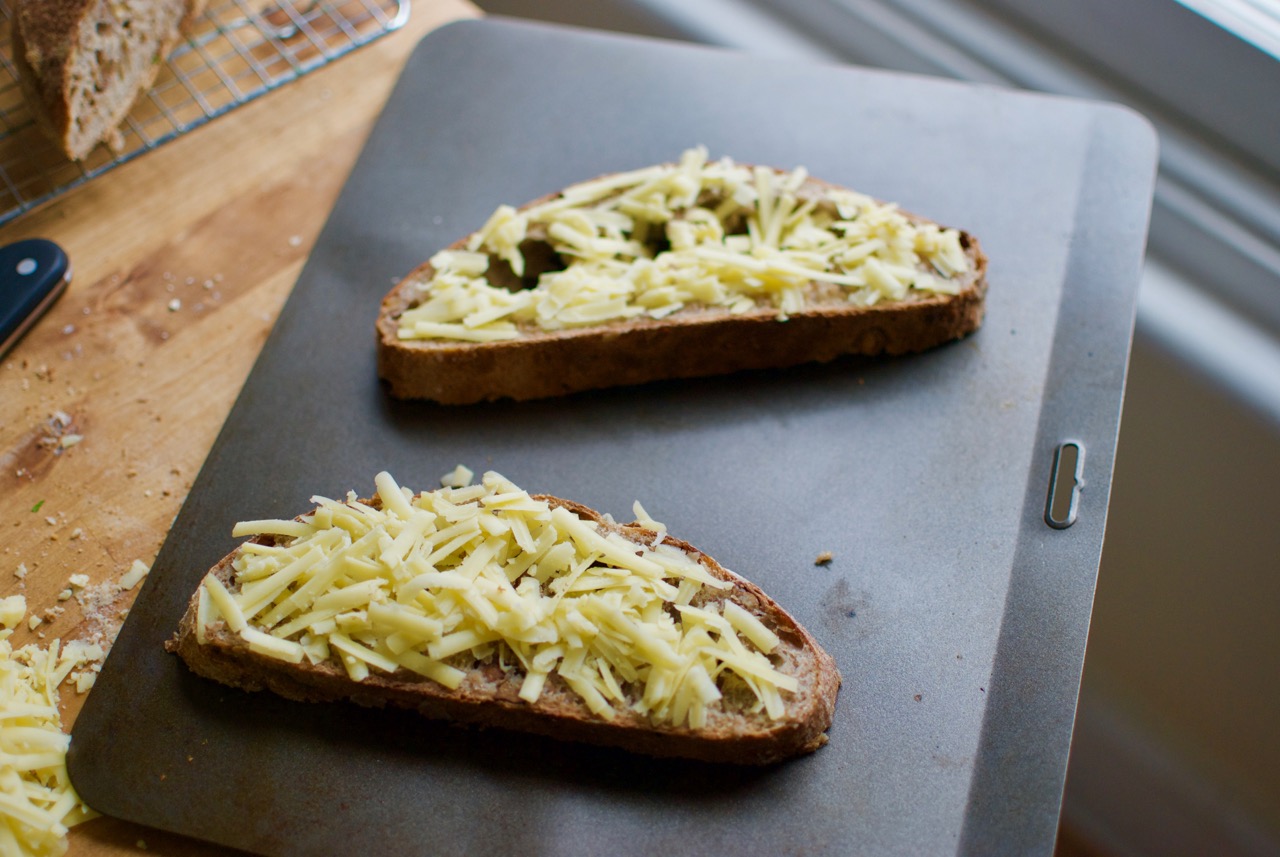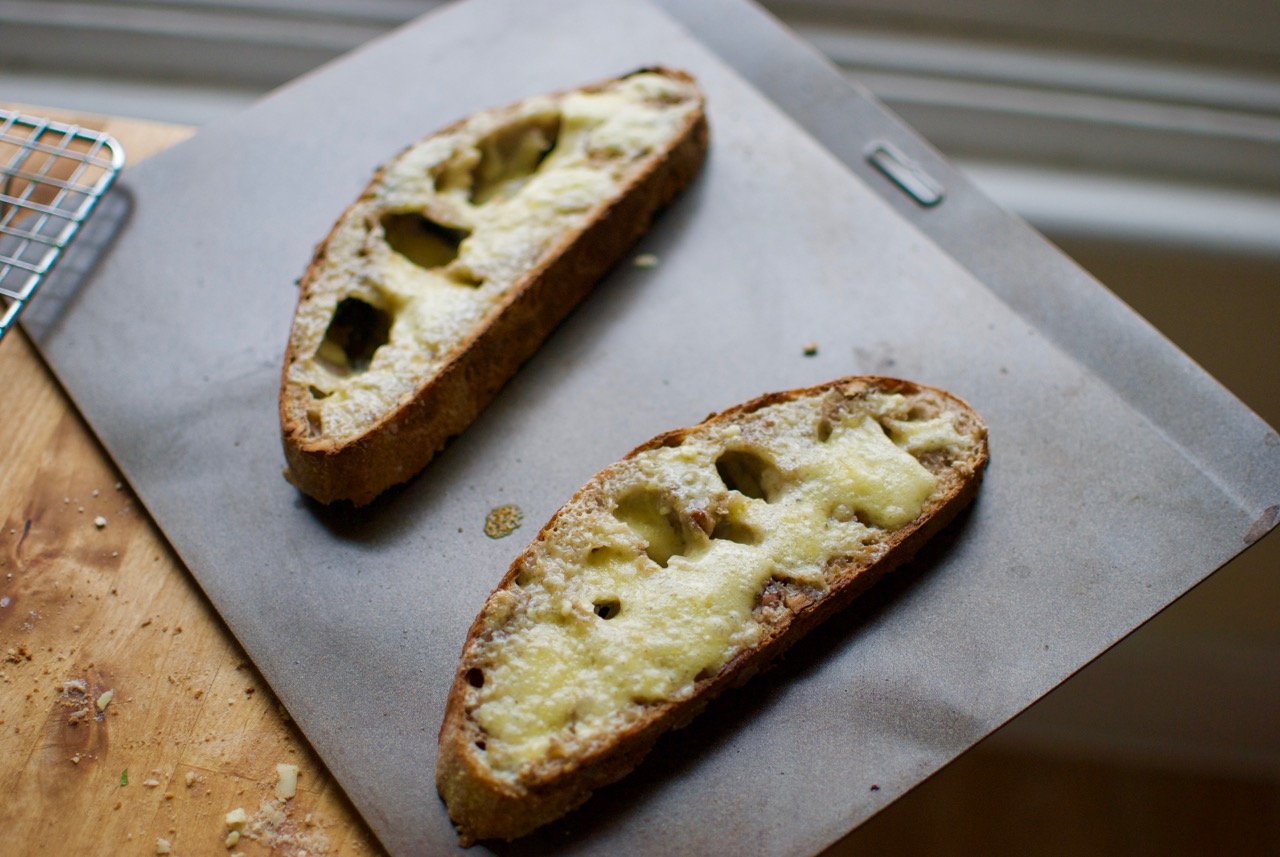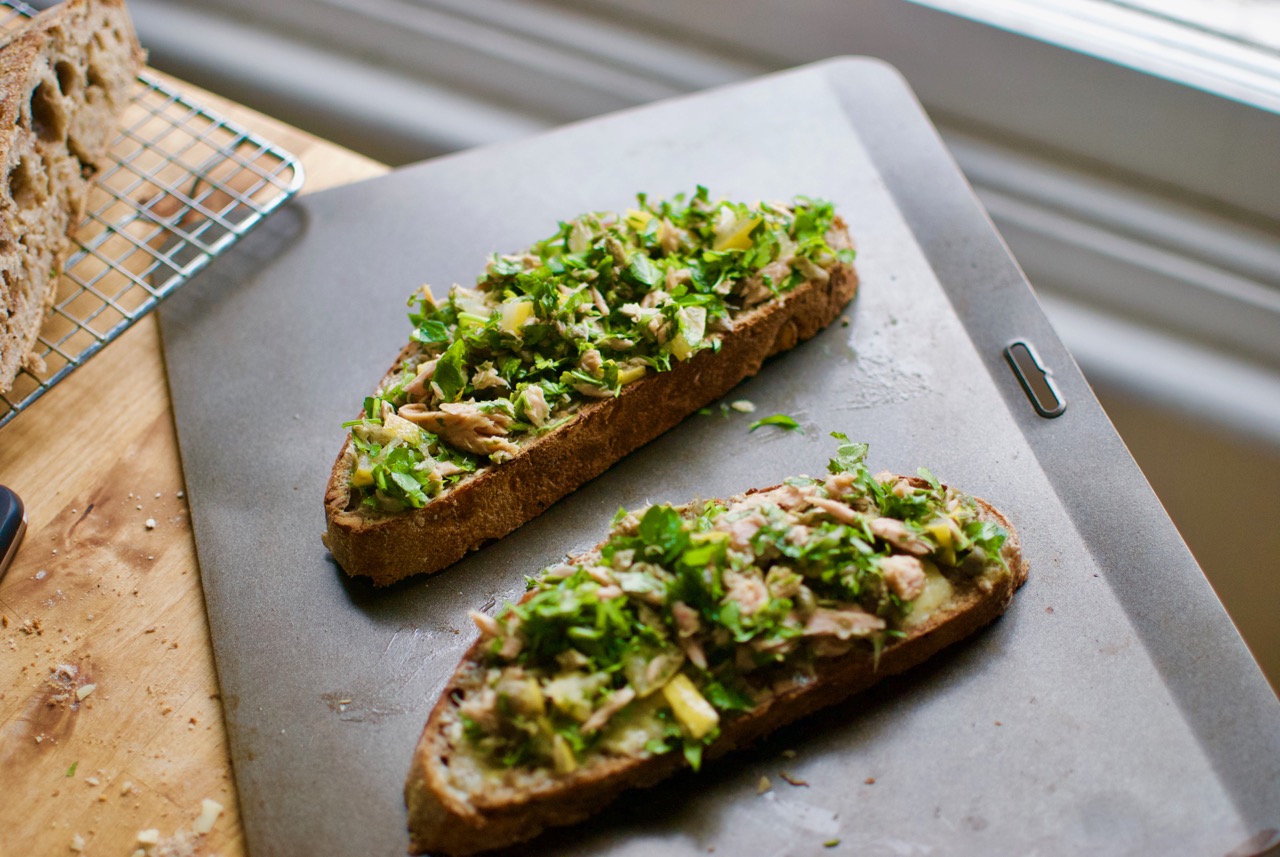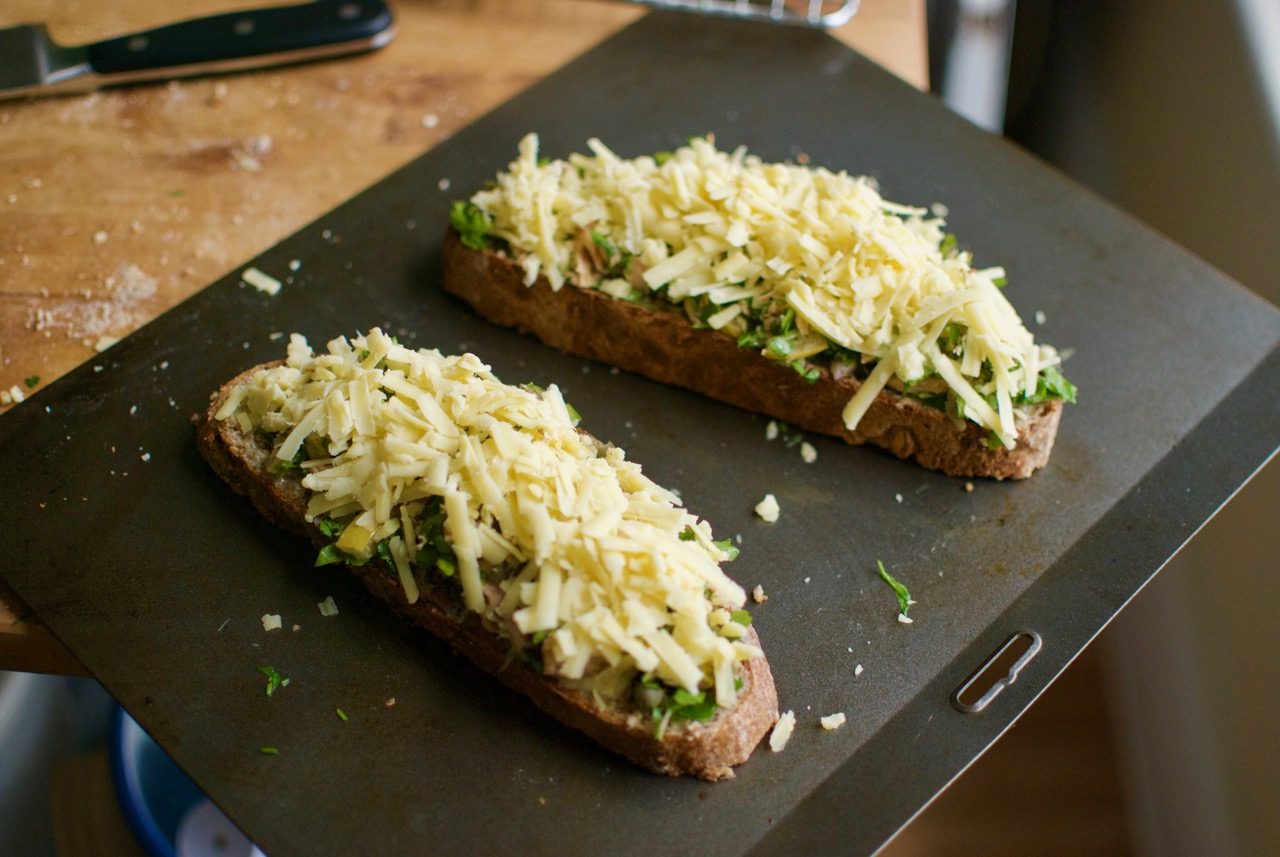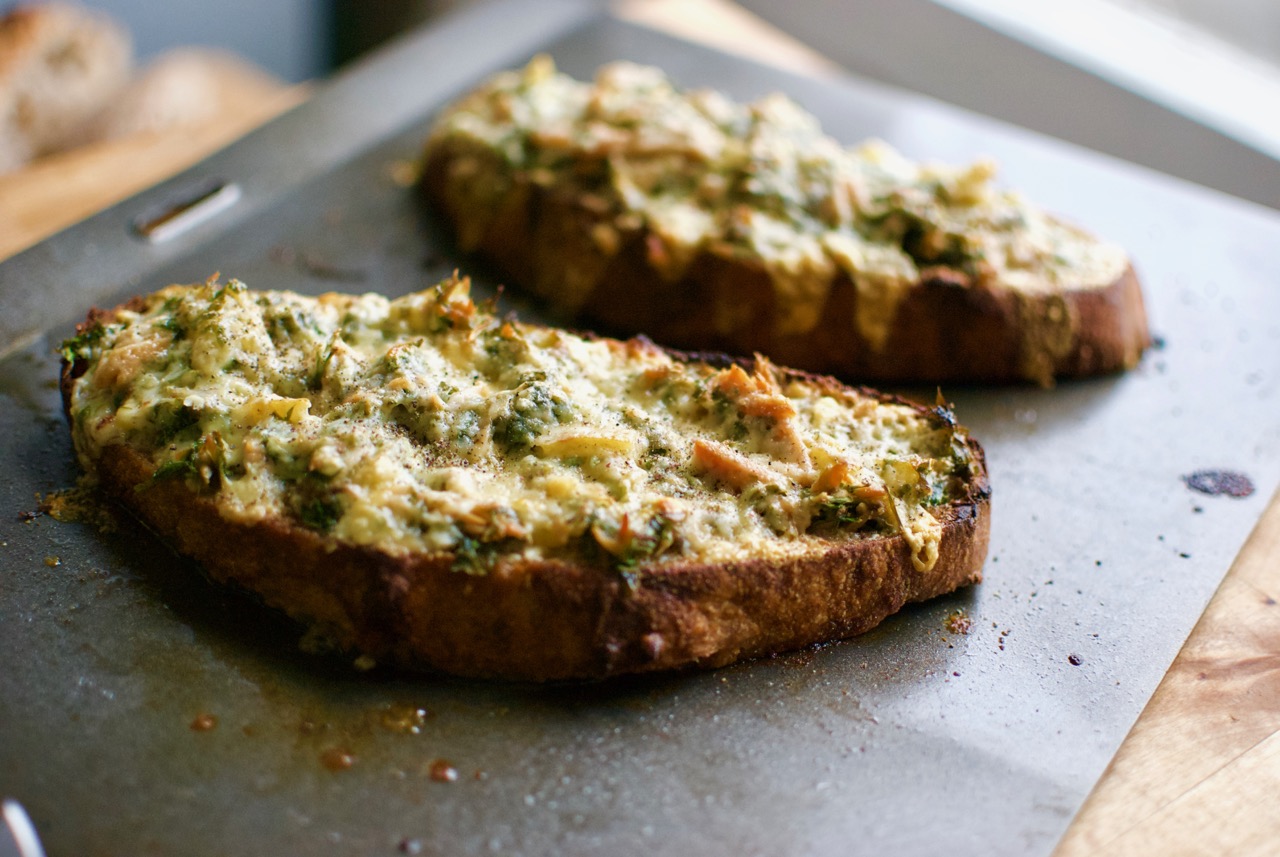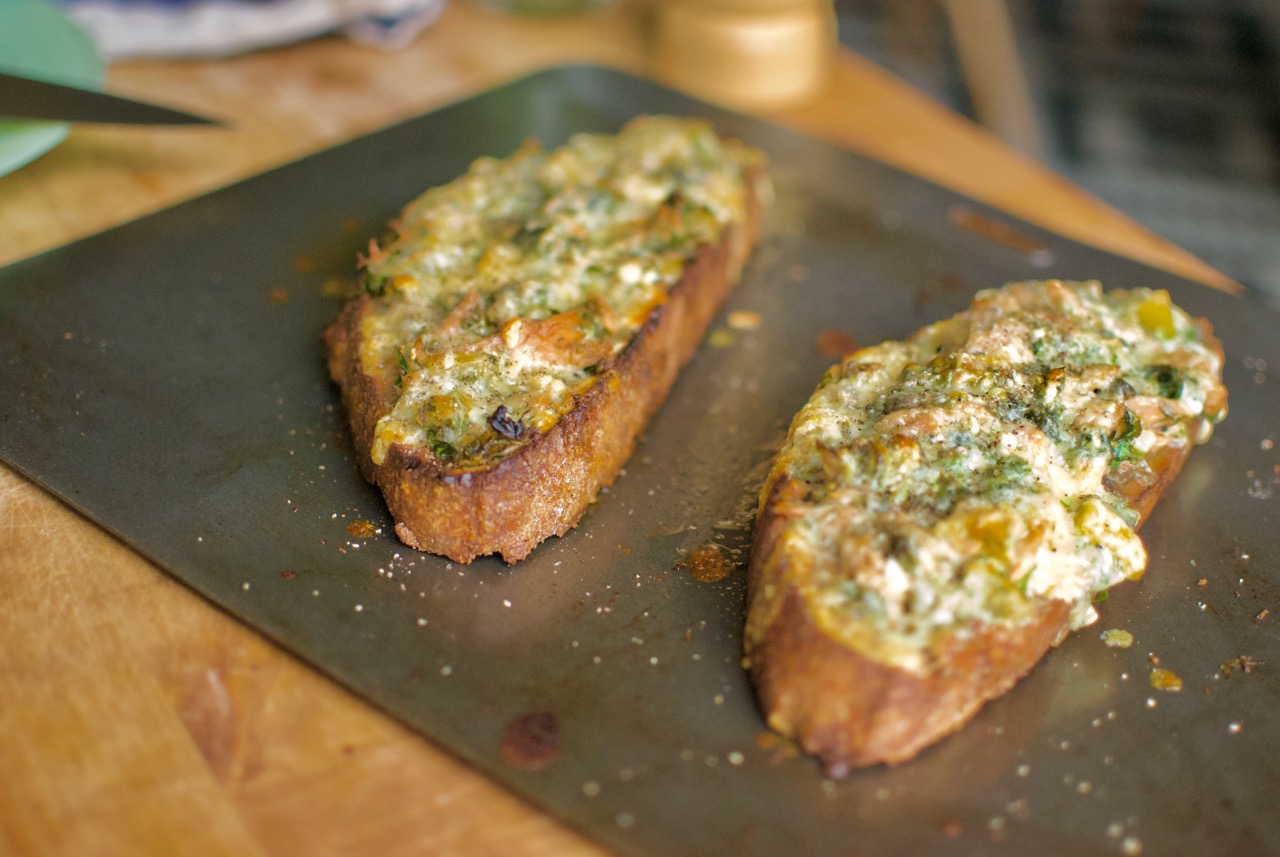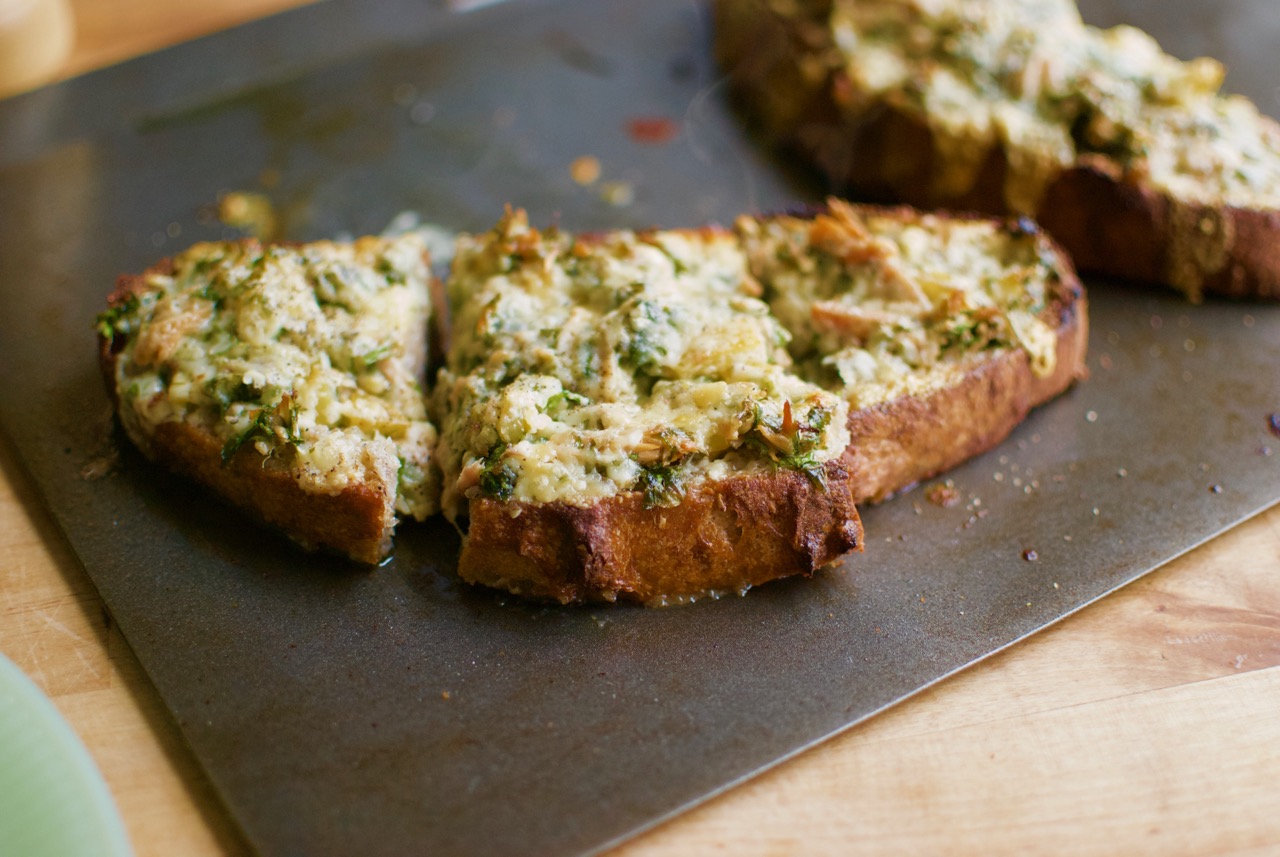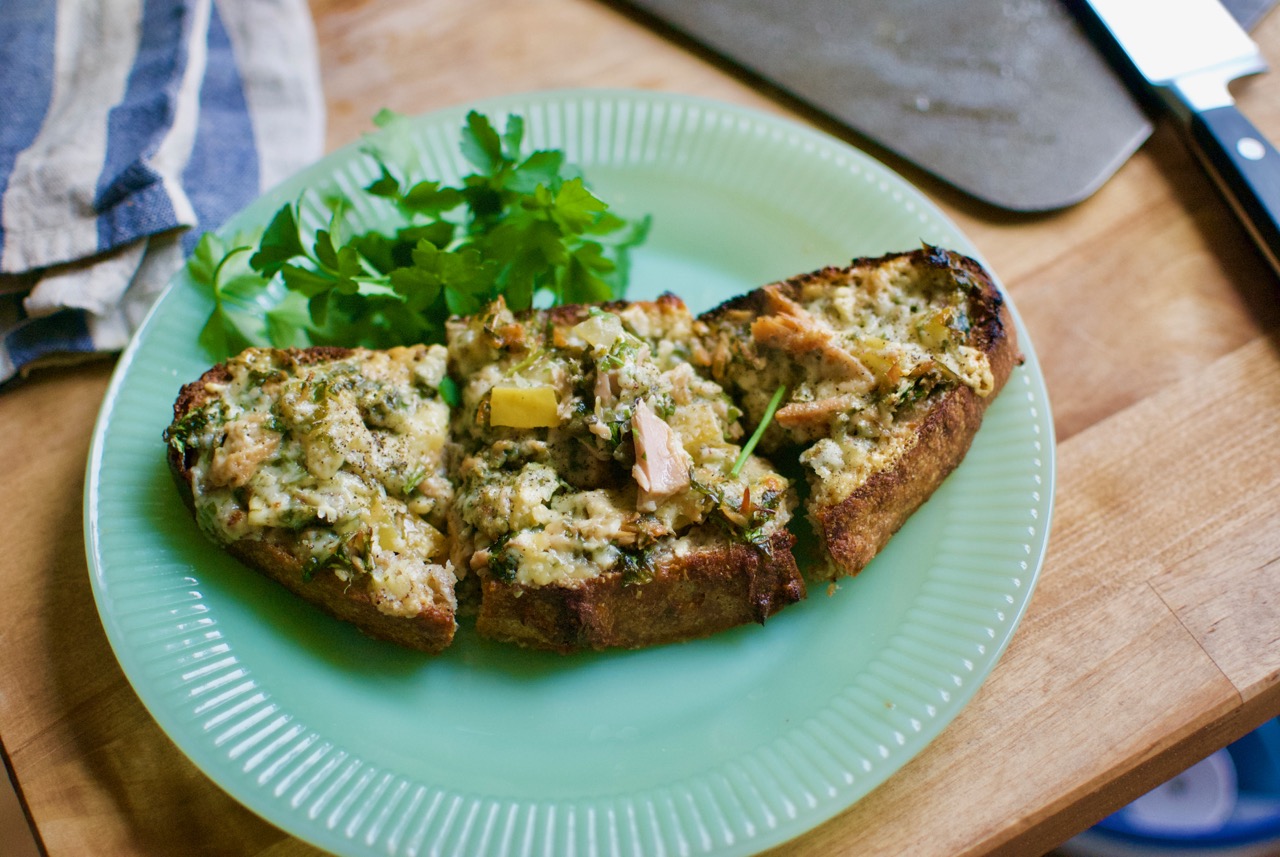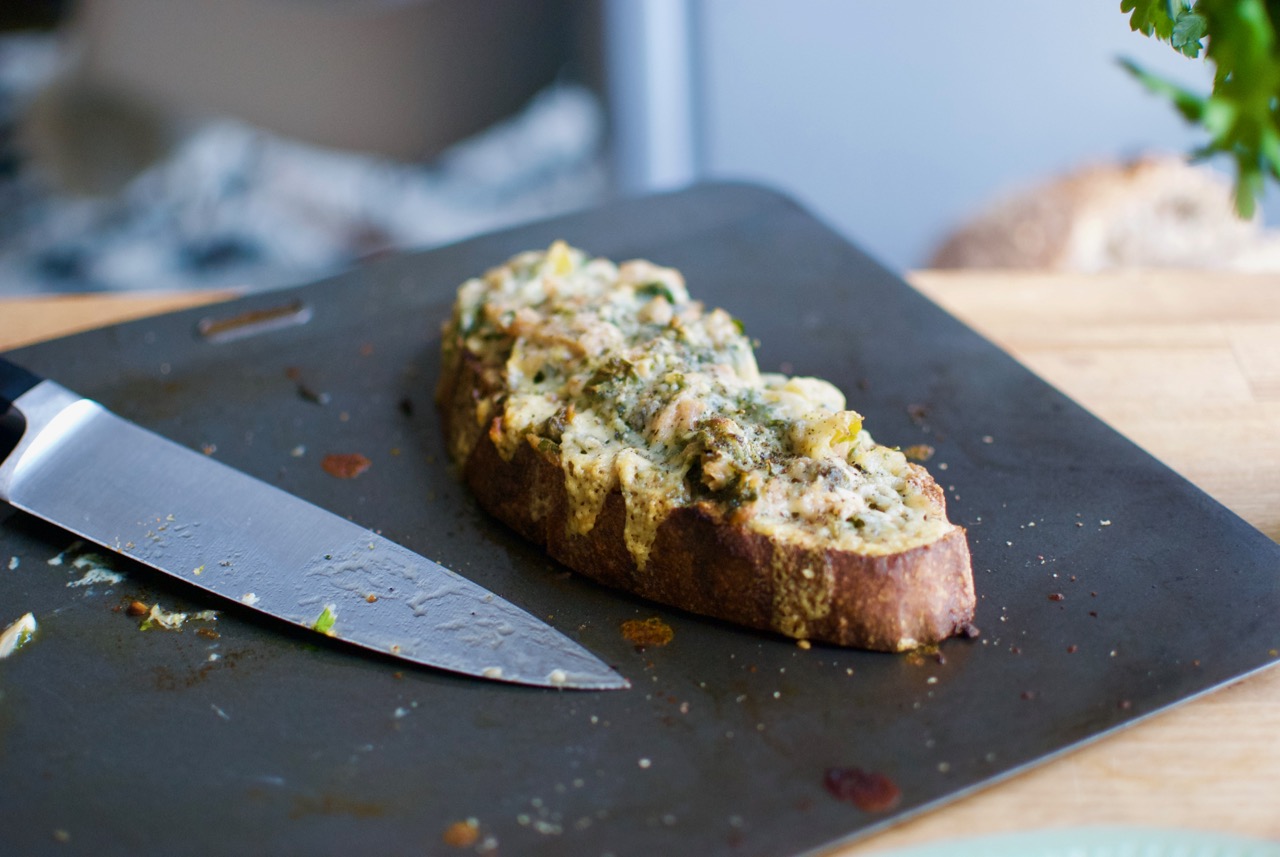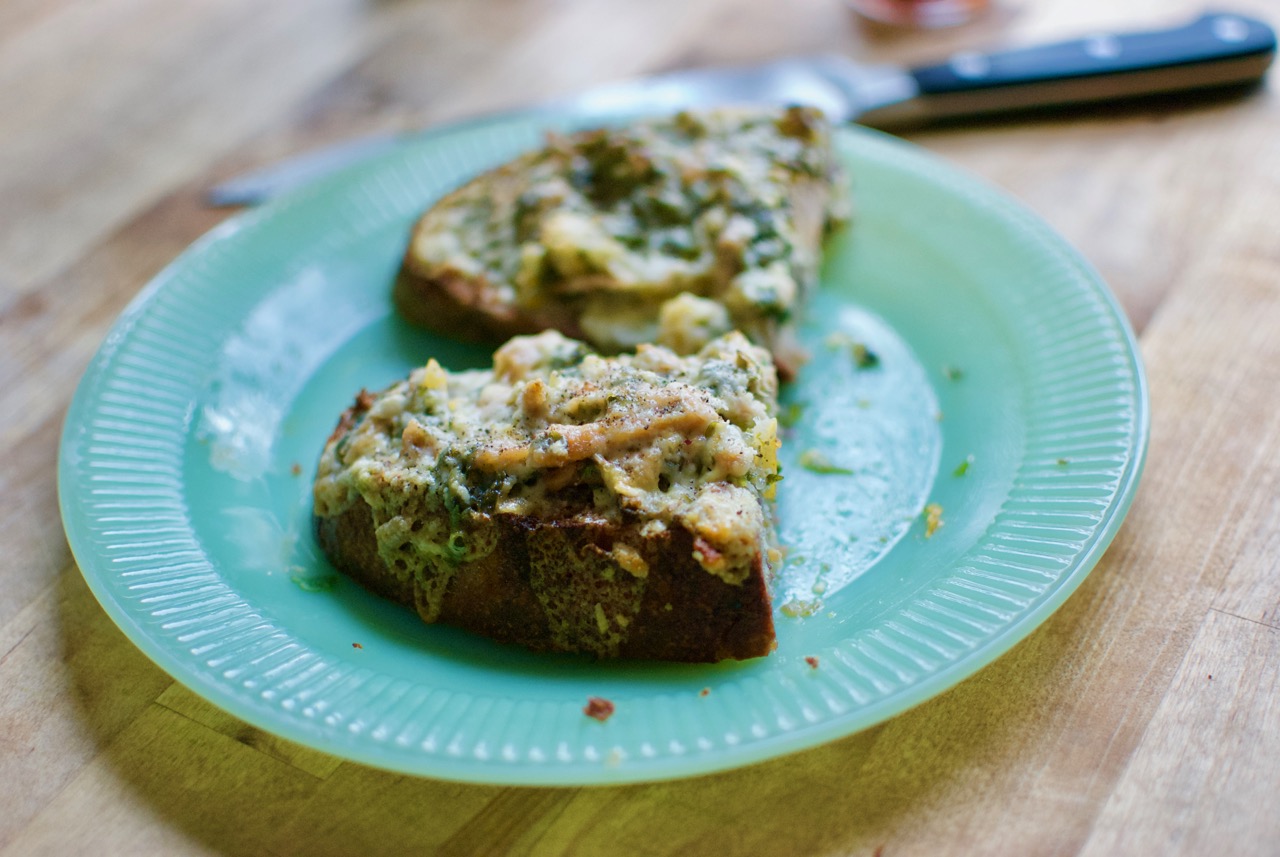 Makes 4 sandwiches
Four slices sourdough bread
1 jar of good quality tuna in oil
1 preserved lemon, chopped
1/4 cup of capers, chopped
1/2 bunch of flat leaf parsley
1 1/2 cups of grated mature cheddar cheese
Turn the broiler on high, and put a rack in the highest spot on the oven. Chop the lemon and the capers and parsley. Mix with tuna and a good pinch of salt. Grate the cheddar cheese.
Lightly toast the bread under the broiler for a minute. Remove and sprinkle a little bit of cheese, return to the broiler until it's melted. Remove and top with tuna mixture and more grated cheese. Grill under the broiler until the cheese is melted, bubbling and brown. Eat with parsley salad, and hot sauce.