I really love a classic recipe. I think certain things like ambrosia salad, and anything that combines jello and cream cheese should be left in the past, but there's a reason why Caesar Salad has endured. Apparently created in the 1920's in San Diego California by a guy named Caesar Cardini, it's a great vehicle for three of my favorite things, parmesan cheese, garlic and crisp, bright Romaine lettuce.
The pictures below were taken in Rockland Maine, at the house of my best friend Katherine Nyce. The gorgeous Maine coastline was the perfect setting for a quintessential New England dinner of lobster and this Caesar salad. Katherine showed me her technique for the dressing recipe. She is a classic beauty so it was all the more appropriate.
I love adding lots of raw garlic, and keeping the Romaine leaves whole, so that you can pick them up with your hands and crunch through them like crudités. Trends come and go, but some things should never leave us.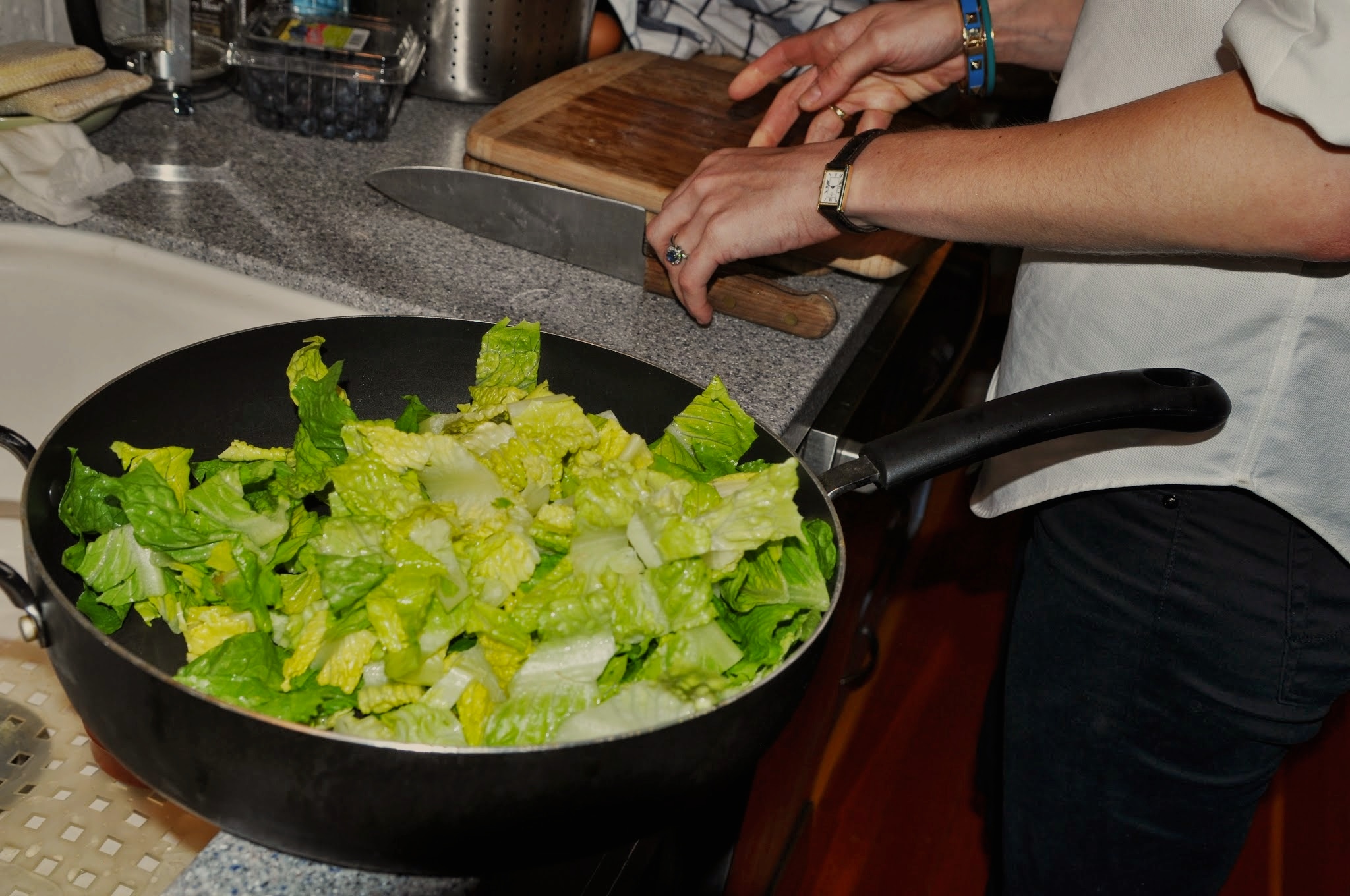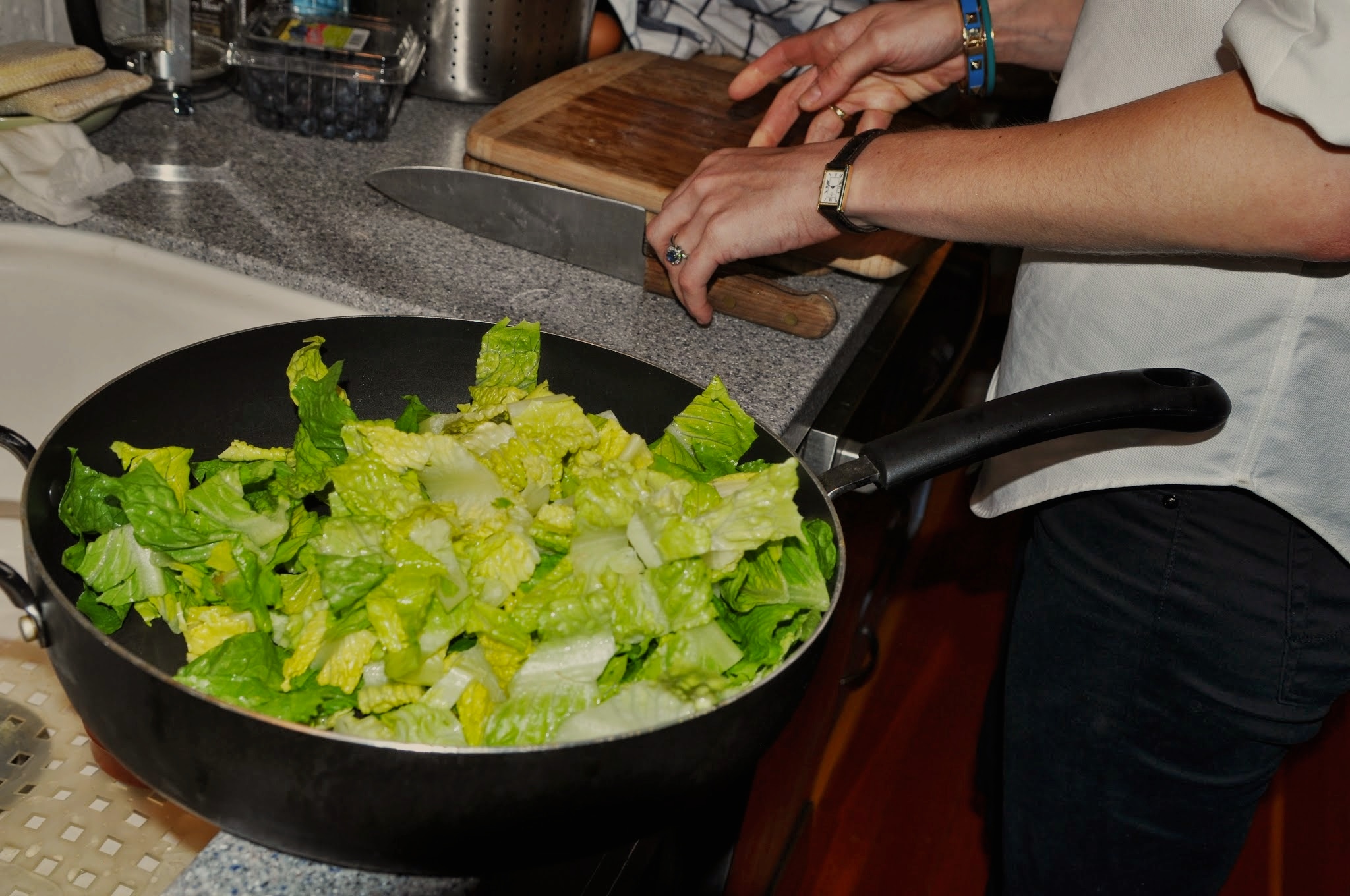 Caesar Salad
For the Salad:
Romaine Lettuce, 1 head for every 3 people
1/2 to 1 cup of grated parmesean cheese. I suggest buying a hunk and grating it using the chunkier side of the cheese grater. You want the cheese to coat the leaves, but also be a solid element of the salad
2-3 cup of croutons, preferably homemade. (method for mine forthcoming)
For the dressing:
2-3 cloves of grated or crushed garlic
1 tablespoon (or more to your taste) of French Dijon Mustard
1 egg yolk (you can replace this with veganaise or yogurt, if you wish)
Juice of 1 lemon
1/2 cup of good olive oil
4-5 good shakes of Worcestershire sauce
1 Anchovy fillet (This is optional, and highly debated as to whether the classic Caesar salad should include this)
Salt and pepper to taste
Combine all of the dressing ingredients in a bowl and whisk until you have a really smooth consistency. Taste, and adjust things like lemon juice, mustard and worcestershire sauce as you like. Add the cheese and stir.
Wash and dry the Romaine leaves. Again I like leaving them whole for dramatic effect but if it's easier you can chop them roughly. (It's also nice to replace them in the winter months with finely chopped Lacinato Kale) Pour the dressing over the leaves and gently toss. I like using my hands for this bit, as it makes for even distribution. Top with croutons and serve. Preferably in Maine, alongside of Lobster :)